Pippy Houldsworth Gallery is delighted to announce that Jadé Fadojutimi's bosom. Blossom. bosom (2020-2021) and Angela Heisch's Green Haze in Spring (2021) have been acquired by Columbus Museum of Art, Ohio. Both works will be included in Present Generations, Creating the Scantland Collection of the Columbus Museum of Art, on view at the museum from 25 June 2021 to 22 May 2022.
Jadé Fadojutimi, bosom. Blossom. bosom (2020-2021)
'[Fadojutimi] can paint with a hyper acceleration, an abstract understanding of the paint and its placement played out in her head. Jadé sees the sublime in the everyday ...' (Twin, 2021)
Jadé Fadojutimi (b.1993) lives and works in London. She earned a BA from The Slade School of Fine Art, London in 2015 and an MA from the Royal College of Art, London in 2017. Fadojutimi's work is also currently included in group presentations at Tate Britain, London, and the 2021 Liverpool Biennial. The artist has upcoming solo exhibitions at ICA Miami (2021); the Hepworth Wakefield (2022); and Fondazione Sandretto Re Rebaudengo, Turin (2022). She will be included in Mixing It Up: Painting Today, Hayward Gallery, London, on view from September to December 2021. In addition to Columbus Museum of Art, collections include Tate, London; Hepworth Wakefield, UK; Walker Art Center, MN; Hammer Museum, CA; LACMA, CA; ICA Miami, FL; Baltimore Museum of Art, MD; Studio Museum in Harlem, NY; High Museum, Atlanta, GA; Stedelijk Museum, Amsterdam; Musée d'Art Moderne de Paris; and Kistefos Museum, Norway.
Read more
Angela Heisch, Green Haze in Spring (2021)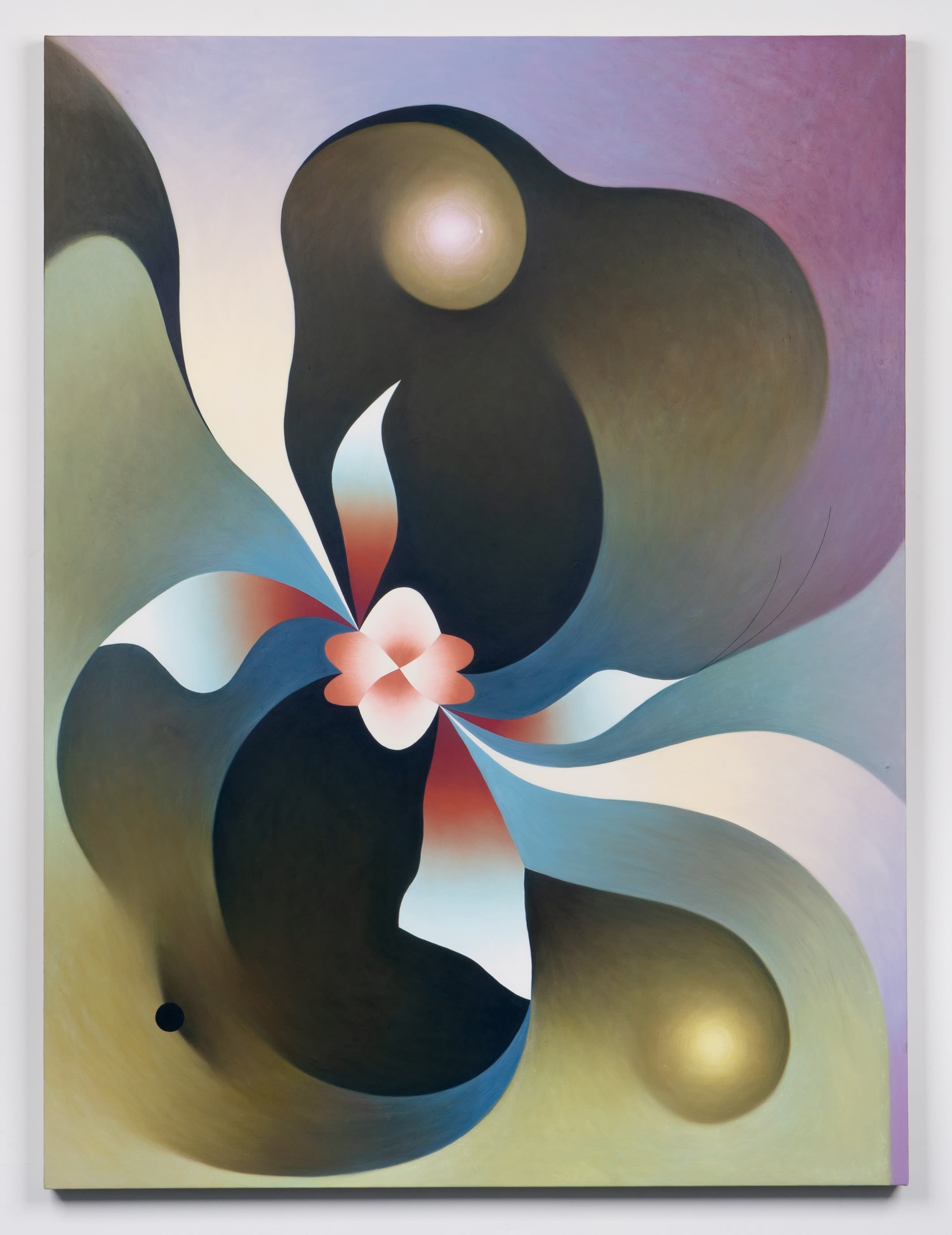 '...motion [...] runs throughout Heisch's practice: swirls appear to be tumbling through the air rather than fixed; suns move gradually through her smooth skylines rather than remaining still.' (Elephant Magazine, 2021)
Angela Heisch (b. 1989, Auckland, New Zealand) lives and works in Brooklyn, New York. She received a BA in Fine Arts from University at Potsdam, SUNY, NY (2011) and an MFA from University at Albany, SUNY, NY (2014). Solo and two person exhibitions include Davidson Gallery, New York (2020, 2019); Projet Pangée, Montréal (2020); Transmitter Gallery, New York (2019); and Gallery 106 Green, New York (2018). Recent group shows include Romancing the Surface, curated by Loie Hollowell, GRIMM Gallery, Amsterdam (2021). Heisch's work has been featured in publications including Artforum, Art in America, The Brooklyn Rail, Elephant Magazine and ArtNews. The artist's first UK solo exhibition, Burgeon and Remain, will open at Pippy Houldsworth Gallery this coming September.
24 June 2021