Pippy Houldsworth Gallery are delighted to announce our participation in OVR: Pioneers, Art Basel's Online Viewing Rooms dedicated to artists who have broken new ground in terms of their aesthetics, conceptual approach, socio-political frameworks, or their use of specific mediums.
The gallery's booth, Jetsam Poetry: the Sculpture of Bill Woodrow 1972-90, will feature some of the key works from that period of Woodrow's artistic production, including a number of his iconic 'cut-outs'.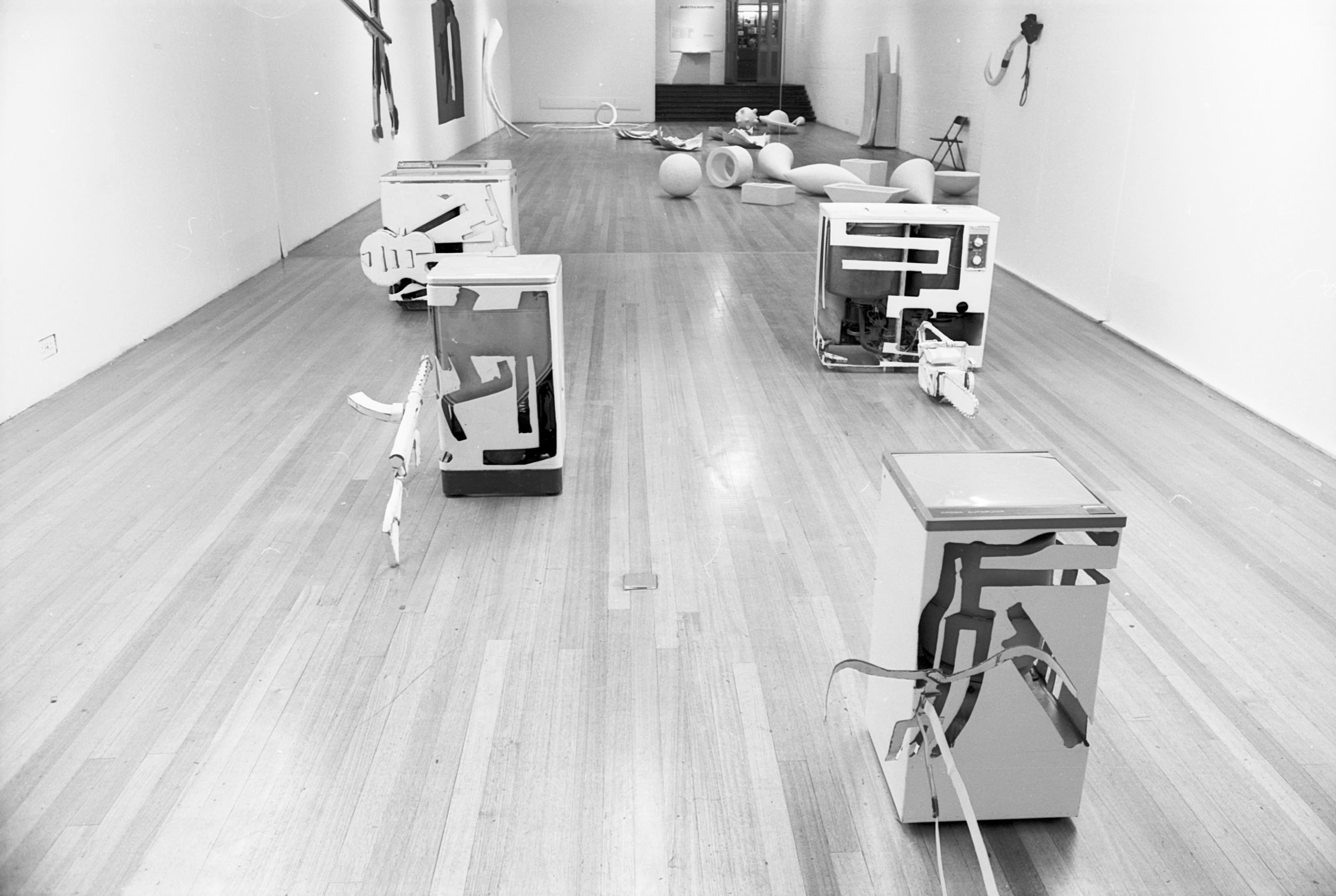 A pivotal figure in the New British Sculpture movement of the 1980s – alongside artists including Richard Deacon, Antony Gormley, Anish Kapoor, and Richard Wentworth – Bill Woodrow's work has been exhibited worldwide for over four decades and acquired by a significant number of major museums, including the Museum of Modern Art, New York, the Metropolitan Museum of Art, New York, the Hirshhorn Museum and Sculpture Garden, Washington, D.C., and Tate, London. Following his solo exhibition at the Whitechapel Gallery in 1972, Woodrow went on to represent Britain at biennales in Sydney (1982), Paris (1982, 1985), and São Paulo (1983). He was shortlisted for the Turner Prize in 1986 and participated in Documenta 8, Kassel (1987).
Art Basel's Online Viewing Rooms will open with a VIP Preview from March 24, 1pm GMT to March 25, 1pm GMT, followed by Public days through March 27, 12 midnight GMT. You will be able to access our Online Viewing Room here.